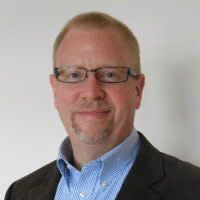 Anthony Mills
Future-Fit Manifesto Author
Executive Director, Global Innovation Institute
Anthony Mills is a globally sought-after authority on corporate innovation, emerging opportunities, strategic insights, proactive growth strategies, workplace experience, entrepreneurship, design thinking, and product design. His work has had a deeply profound and lasting impact on businesses all over the world.

Anthony is also an award-winning and internationally-recognized innovator, having brought numerous innovations to the organizations he has served.

Anthony has a passion for two things — 1) connecting businesses with their next big opportunities, and 2) helping businesses reinvent themselves into engaging, human workplaces that can't help but unleash breakthrough innovation.

Having traveled the world and experienced countless cultures up close, he understands people, and with them, the markets they make up. He knows how to combine insight and empathy with imagination and creativity to conceive real solutions to customer's "deep-down" needs and desires. And he knows how to connect business insights in ways that let organizations deliver the winning value propositions and customer experiences they need to lead and shape their markets for years to come.

Anthony is the author of the first book ever published on the subject of collaborative product development, and executive editor of the highly-regarded GInI Applied Innovation Master Book, as well as editor and contributing author to the book "The Other Side of Growth: An Innovator's Responsibilities in an Emerging World". Anthony has spoken at numerous strategy, innovation, and insights conferences around the world.

Anthony holds graduate degrees in both Engineering and Management, and received training in executive leadership at Ashridge Business School (London) and in international business at the Indian School of Business (Hyderabad).